Russia and Ukraine at war:
The icing on the cake of global post-pandemic inflationlobal postpandemia
In contrast to Europe, Latin America is posed to experience potential growth accompanied by conflict-driven inflation, similar to that of the first world war and the 1970s.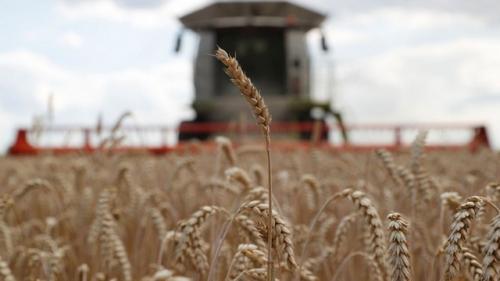 Since the late 2020s, the world began to experience a sustained rise in inflation that has not stopped. As the outbreak of the COVID-19 pandemic began to subside, the world experienced a sustained increase in price levels. The Russian military operation on Ukrainian territory has become a further force pushing up prices globally. While several commodity-exporting countries see rising commodity prices as an opportunity to improve their external economic balances, they will also have to face the pressure that prices will put on them. Buoyant price uncertainty and an uncertain end to the armed conflict threatens post-pandemic recovery. 
After half a year of the pandemic, global inflation started to grow. Of a group of 10 Latin American countries in October 2021, Ecuador and Bolivia had the lowest year-on-year inflation levels - less than 2%; Argentina and Brazil the highest - more than 10%; and, in an intermediate range, Colombia, Peru, Chile, Mexico, Uruguay and Paraguay - between 4% and 8%. At the same time, the US, which had maintained pre-pandemic inflation levels of around 2%, surpassed the six percentage point barrier, Spain passed 5%, Germany 4%, and France 2%. Except for Bolivia and Uruguay, all the rest of these countries experienced an escalation of their price index.
While the pandemic was under control, inflation accompanied the economic rebound of the COVID-19 crisis, and with it, one more concern was taking shape. The icing on the cake of this global inflationary process was Russia's special military operation on Ukrainian territory in February 2022. With the armed invasion, commodity prices on the international markets reacted hysterically due to its uncertainty. As Russia is the world's second-largest producer of crude oil, a key exporter of gas, aluminium, and Ukraine of wheat, both energy and food price increases have been the primary sources of inflation in Europe. Cumulative year-on-year inflation as of February 2022 in the eurozone, which does not yet fully include the effects of the recent war, reached 6.2% (Graph, 1).
As in Europe, inflation in Latin America continues to rise, although its condition in the face of the war-related increase in commodity prices is different. Europe trades directly with Russia and Ukraine, so the conflict threatens its energy and food dependence. While Russia exports 14 per cent of global crude oil, Ukraine exports 15 per cent of the world's grain. The West is well aware of Russia's energy relevance, so much so that Europe did not impose economic sanctions on this sector.
The case of Latin America is different. The region does not have the countries at war as its main trading partners. Moreover, the external balances of most of its countries are highly dependent on raw materials whose price has increased as a result of the invasion: oil, gas, coal, soya, and minerals such as copper are some of the essential commodities in Latin American exports.
 Trade balances Latin America 2019 - selected countries
Sector

Trade balance

Argentina

Perú

Chile

Colombia

México

Brasil

Food

11,444,019

1,736,649

1,084,696

-1,427,888

8,126,787

16,676,327

Fuels

-1,175,734

-2,796,004

-10,685,309

17,105,850

-15,949,547

6,349,251

Minerals

-348,801

17,023,855

20,011,995

-124,914

4,046,789

24,535,247

 

 

 

 

 

Source: WTI World Bank
The trade balances of the six most prominent countries in the region are classified by three product groups in table 1. The increase in food prices will negatively affect Colombia, a net importer of food; the rise in fuel prices will affect Argentina, Peru, Chile, and Mexico; and the increase in mineral prices will also be a blow to Colombia and Argentina's trade balance. However, the six countries maintain a net positive balance of USD 95 billion -in 2019 prices- in these three product groups and therefore mainly benefit from higher commodity prices driven by the war and post-pandemic inflation.
In contrast to Europe, Latin America is posed to experience potential growth accompanied by conflict-driven inflation, similar to that of the first world war and the 1970s. Growing economies and a favourable external balance will mitigate the ravages of generalised inflation. Europe and the US, on the other hand, will experience slower growth and higher inflation than already projected in January, which will make their recovery slower, at least until the war comes to an end.
OBELA, Num. 13, Year 2022, March 25
- Jameson Alejandro Mencías, Researcher at the Latin American Strategic Center for Geopolitics (CELAG). Contributor to OBELA.
https://www.alainet.org/en/articulo/215220
Crisis Económica
Geraldina Colotti

07/04/2022

Julio C. Gambina

07/04/2022

Rafael Bautista S.

06/04/2022

Julio Gambina

04/04/2022

José Ramón Cabañas Rodríguez

01/04/2022